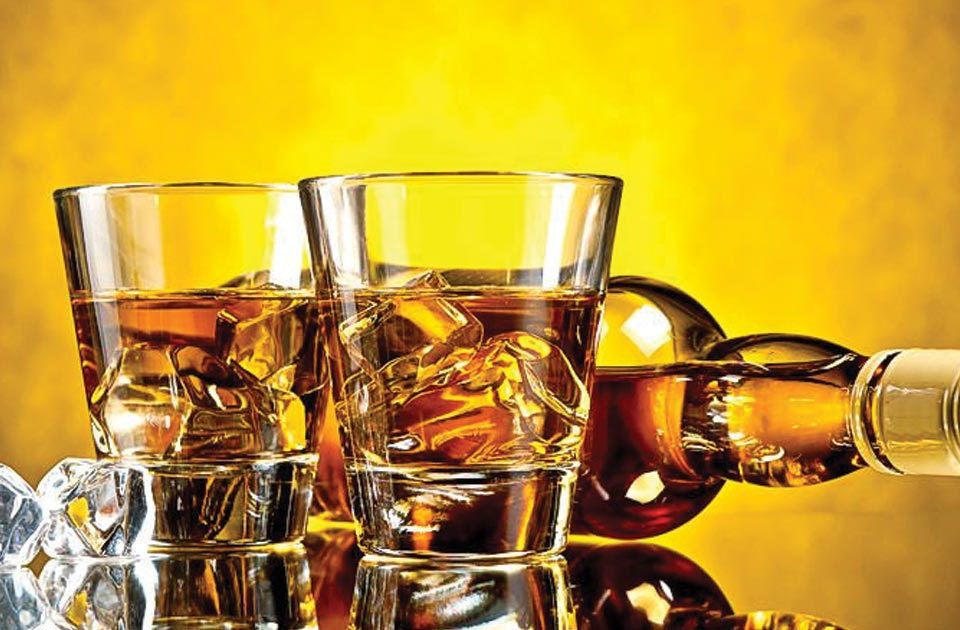 The Bombay Prohibition Act, 1949 is an Act of the Bombay Legislative Assembly relating to the promotion and enforcement of alcohol prohibition in the Bombay State. The Bombay state was divided into the states of Maharashtra and Gujarat in 1960.[1] Today the Act is applicable in the State of Gujarat.
Under the Act a permit is mandatory to purchase, possess, consume or serve liquor. The Act empowers the police to arrest a person for purchasing, consuming or serving alcohol without the permit with punishment ranging from three months to five years in prison. Transporting liquor without a permit is punishable with a fine of 50,000 rupees and 5 years in prison.
The first thing to remember is don't lose your boarding pass after you've landed. Keep it safe (you shouldn't throw it away from some time anyway) for you will need it to prove, along with other documents, that you are a tourist.
DOCUMENTS REQUIRED TO APPLY
1) Boarding pass/inter-state bus ticket/train ticket/highway toll receipt. Basically, a transportation receipt to prove your arrival date.
2) Two government IDs: Copy of Government approved identity proof, either of the following: Election Card / Aadhaar Card /Passport / Driving License/Central or State Govt Issued Id.
3) Soft copy of a passport-size picture.
4) Local address proof.: Hotel stay Certificate in Ahmedabad in ORIGINAL from the Hotel where the applicant is staying:
OR
If you are Staying with Friend or Relatives:
Driving License, Electricity Bill, BSNL Telephone Bill, Property Tax Bill, of Individual who you are Staying with.
HOW TO APPLY
1) Visitors to the state can apply for the liquor permit within four days of their arrival in Gujarat.
2) Visit the state home department's E-permit portal (Visit the e-permit Portal http://eps.gpeonline.co.in/) and set up a profile. Just follow the instructions and upload soft copies of relevant documents where required.
3) For Indian who are non-residents Gujarat required an nominal fees via net banking or cards. There are no extra charges if you do it via netbanking. Using cards invite a small extra charge. However for foreigners there is no charges.
4) Once payment is through, your liquor permit is ready to download. Take a printout of the same when you visit the liquor store.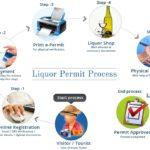 VALIDITY
1) A permit is valid for seven days and it can be extended
2) For renewal of visitor permit need to come on the very next day of expiry of your permit. In case of any government holidays or Sunday one has to come one day prior to the expiry of the permit.
WHERE TO BUY
Alcohol shops are usually present at all Major city & Major hotels. A search on the Internet will tell you the one nearest to you. Once you go there and state your intention, an excise inspector will ask to see your permit.
Once you furnish that, you may be asked to show a job/business ID with an address outside of Gujarat. Once they are satisfied, you are a legitimate permit-holder, they will let you through to the off-shop.
WHAT YOU CAN GET
There is a ceiling on the amount of alcohol you can buy during each seven-day slot.
In every seven-day period a visitor with a liquor permit may buy one of the following options.
1) One 750ml bottle of hard liquor – whiskey/gin/rum/vodka and the like
2) Three bottles of wine
3) Ten 650ml bottles of beer
THE LIQUOR PERMIT SHOP – The shop timings are from 12:00 pm to 8:00 pm (but practically till 7pm)
The shop will be closed on Second Saturday, Sundays and all the Government holidays
List can be viewed @  https://www.deshgujarat.com/2020/02/01/list-of-permitted-foreign-liquor-shops-in-gujarat-for-permit-holders/
FOREIGN TOURIST
Liquor Permit: Foreign Tourists who desires to visit the State of Gujarat and would like to buy, possess, transport, use and consume bottled liquor can obtain the Liquor Permit from an authorized dealer or hotel in Gujarat. Besides the above in the State of Gujarat there are different Liquor Vendors and Hotels authorized by the State Excise Department to sale Liquor to Foreigners with valid Liquor licence.
A foreigner entering Mumbai can obtain a Liquor permit prior to departure to Gujarat from India Tourism Office, Air India Building, Ground Floor, Nariman Point, Mumbai 400021 from Monday to Friday between 08.30 am to 06.00 p.m. and on Saturdays and Holidays except on January 26, August 15, and October 02 between 08.30 am. To 02.00 p.m. with a Valid Foreign Passport and Indian Visa.